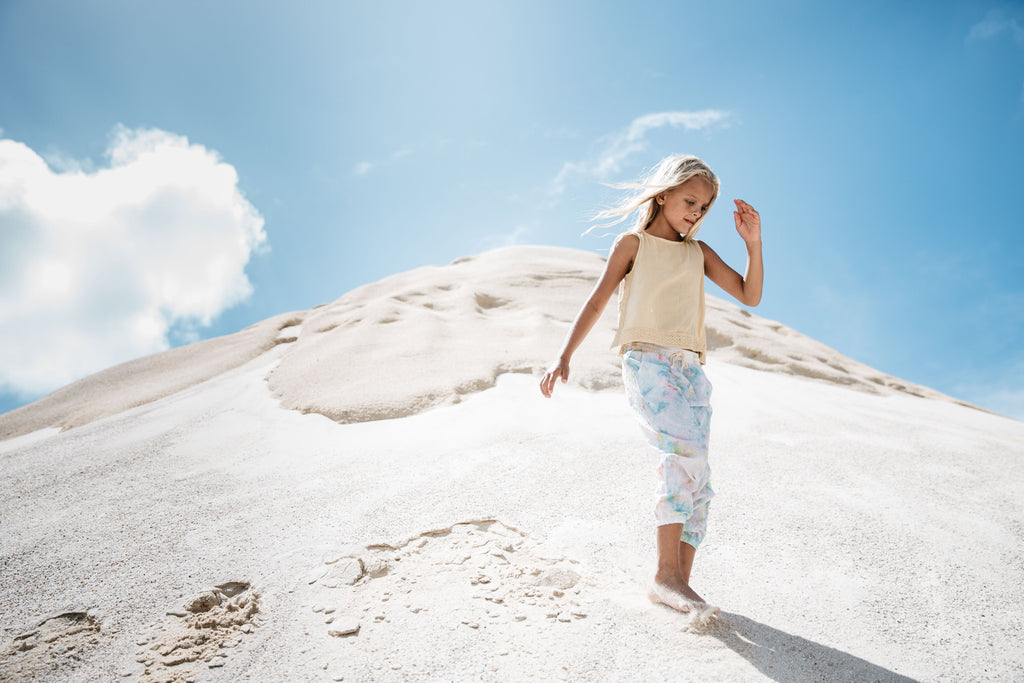 Children of the Tribe's Lost Desert is a new collection inspired by the mystical magic of the desert. Introducing some exciting new styles as well as their much-loved staples, Lost Desert is inspired by blush and ochre sand dunes, the free-spirited vibes of nomadic desert cultures, star-filled skies, towering rock formations, wildlife, a kaleidoscope of colour and mind-blowing sunrises and sunsets. Lost Desert features vibrant prints and embroidery coupled with fresh denim pieces, the earthy tones of the desert and dusty hues of an outback sunset. Made with love and designed with free-spirited little folk in mind, Lost Desert will have...
---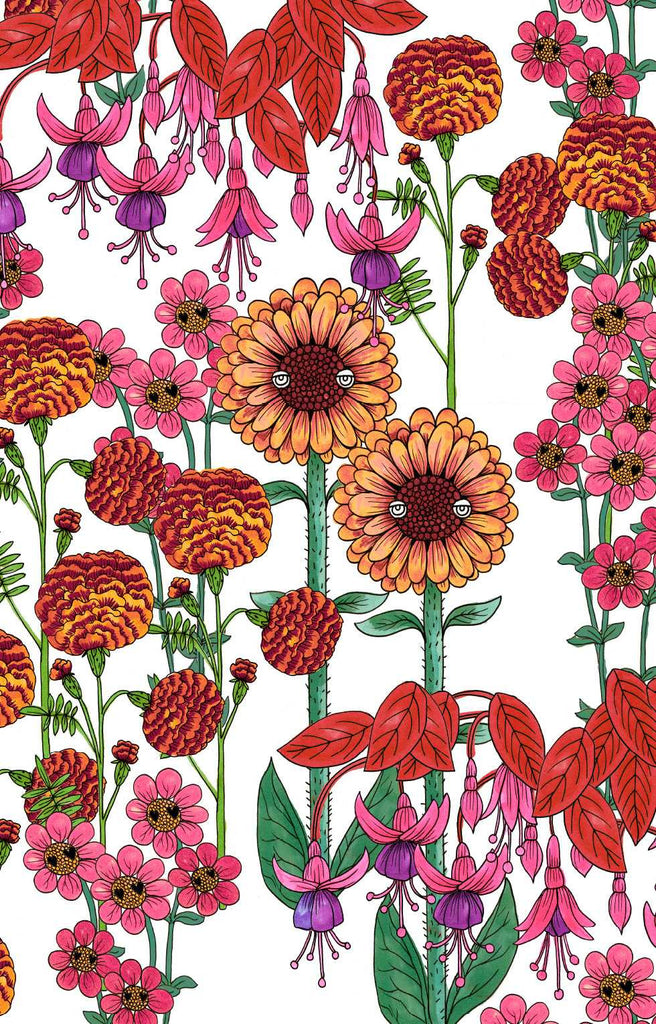 Mini Rodini Spring / Summer '17 Isola Bella Collection Mini Rodini SS17 is inspired by the baroque garden on Isola Bella, the mini island in the Italian lake Lago Maggiore. An orchestra of buzzing insects and soft tones from a piano in the distance is accompanied by the sound of lapping waves and rippling fountains. The first rays of the sun warms the sculptures of lions and unicorns, stylish frogs jump into cooling shade while a scent of a thousand blooming roses fills the air. Isola Bella is a truly sustainable collection where 99 percent of the products in the...
---
How to remove common stains from children's clothing Kids can be messy. Anyone who's spent even five minutes in the presence of little ones can attest to that. This means being a parent often involves cleaning up and sorting out the whirlwind that is your offspring. Getting stains out of clothes is one such cleaning task that is required all too regularly. To help you do so without too much trouble here's our handy guide to removing common stains: Grass: Rub washing liquid into the stain, let it sit for five to ten minutes then wash at a high temperature and...
---
---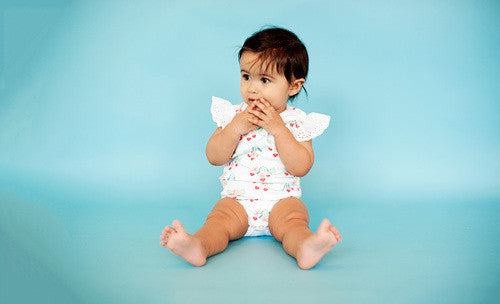 As Australia's premier kids clothing boutique, Tiny Style are proud supporters of organic baby and children's clothing – that is, clothing made from any material raised or grown in compliance with strict organic agricultural standards. Often composed of cotton, wool, silk, jute, or ramie, organic clothing fibres are completely free from any harmful herbicides, synthetic pesticides, or genetically modified seeds: that means these clothes effectively ensure that your babies and children stay protected from any allergic reactions – all the while feeling gentle and fitting snugly against their delicate and highly sensitive skin. Organic clothing also has numerous benefits when...